Aluminum Siding, Soffit, Fascia and Eavestrough
Aluminum Associates sells and installs a wide range of aluminum siding, soffit, fascia, eavestrough, trim coil, and accessories.
Royal Alumipro Aluminum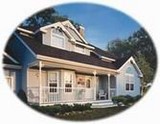 Dependable, year-round protection is just one reason the ROYAL ALUMIPRO Collection is so popular with homeowners and contractors. Strong and durable – each component is designed for the utmost in beauty and customer satisfaction. Guaranteed with a 25 year prorated warranty, ROYAL ALUMIPRO products are virtually maintenance free – they won`t blister, flake, peel, or crack.
Siding

Every detail reflects integrity of design. ROYAL ALUMIPRO siding features distinctive profiles to complement any architectural style.
D-4 Traditional – Woodgrain or Plain
D-4 Cove – Woodgrain

For more information about Royal`s aluminum siding or to see a brochure, speak with an Aluminum Associates sales representative.
Soffit and Fascia
Three attractive soffit profiles let you create the look you want while providing superior ventilation and weather resistance.

4 Panel Traditional – Vented or Plain
3 Panel Designer – Vented or Plain
3 Panel Traditional – Vented or Plain

For more information about Royal`s aluminum soffit and fasica or to see a brochure, speak with an Aluminum Associates sales representative.

Our custom bending service allows us to cut and bend aluminum to the exact size and shape needed to provide a professional, maintenance free finish to your home`s fascia boards.
Seamless 5" and 6" Aluminum Eavestrough
At Aluminum Associates we fabricate, in our warehouse or onsite, 5" and 6" seamless aluminum or copper eavestrough in the specific lengths required by our customers. Unlike standard length eavestrough, seamless eavestrough lessens or eliminates the need for joints, reducing opportunities for leakage.

5" trough is used for most homes, but our 6" seamless eavestrough is ideal for troublesome valley areas or roofs with high water volumes such as barns, drive sheds, warehouses, commercial applications, and larger century homes.

We also stock a full range of rainwater accessories including downspouts, elbows, outlets, gutter brackets, pipestraps, end caps, mitre joints, expansion joints, funnels, and splash guards; plus coordinating fasteners and caulking.

One product that has become very popular with homeowners is leaf guard. This easy to install product prevents leaves and other debris from entering your eavestrough and allows water to be drained away, even when ice and snow lay on top of the leaf screen. It is available for both 5" and 6" eavestrough, and comes in a few different formats so it`s easy to find the one that fits your particular application. This product can easily be installed on new or existing trough, and is maintenance free – you`ll never have to unclog your eavestrough again! What a great way to add value to you home.

Aluminum Trim Coil and Custom Bending Service
We stock a wide range of colours of aluminum coil, in both light gauge and heavy gauge, which can be purchased by the full or part roll. We also offer a custom bending service, which can be used to bend aluminum coil into exterior trim components such as fascia, or cladding for door and window trim. Just bring in a drawing with your measurements and we will fabricate the pieces you need to complete your project.
Aluminum Colours
Antique Brown
Black
Cactus
Charcoal
Chocolate
Cobblestone
Commercial Brown
Gray
Harvard Slate
Ironstone
Ivory
Linen
Pebble Clay
Royal Beige
Royal Clay
Royal Sand
Universal Brown
White
Wicker
Cedar Renditions
Amberwood
Cedar Bark
Charwood
Spanish Moss
Sycamore
If you have a question about any of the products that we sell, if you`d like to receive a free estimate for professional installation, or ask about a project you`re going to install yourself, don`t hesitate to contact us – we`re happy to help. You can speak to a sales representative in our showroom at 1801 Trafalgar St. East, call us at 519-453-6400, or click here to e-mail us.